There is a window which shows the micro-CT dataset in 3 orthogonal views (x, y, z axes). Scrolling the image you can zoom in and zoom out. You can rotate the specimen by left clicking. Moving the colored cursors you can see the different slices of the dataset.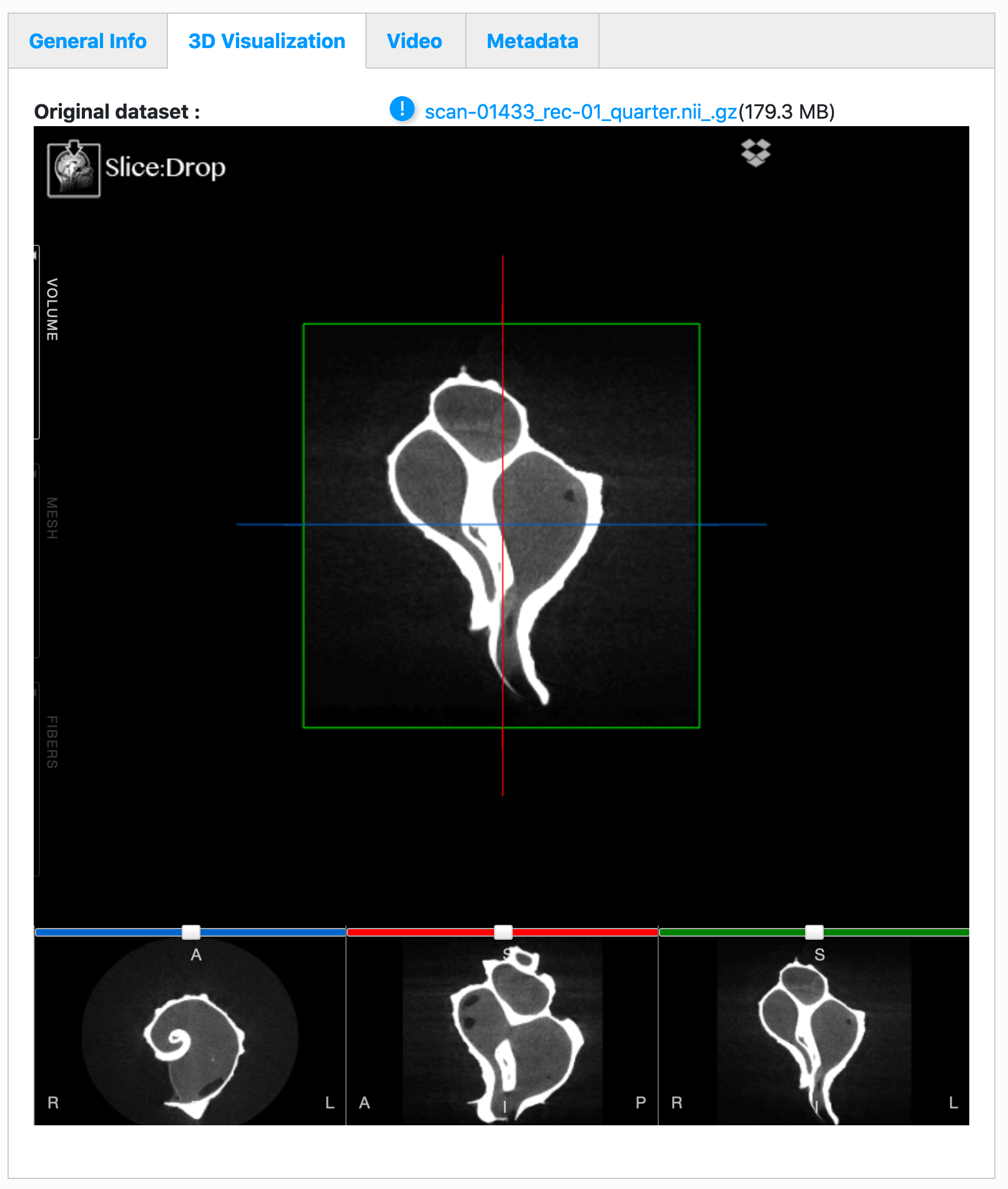 In the volume tab, there is an option for 3D volume rendering. By clicking the icon of 3D, you can see the 3D volume of the dataset.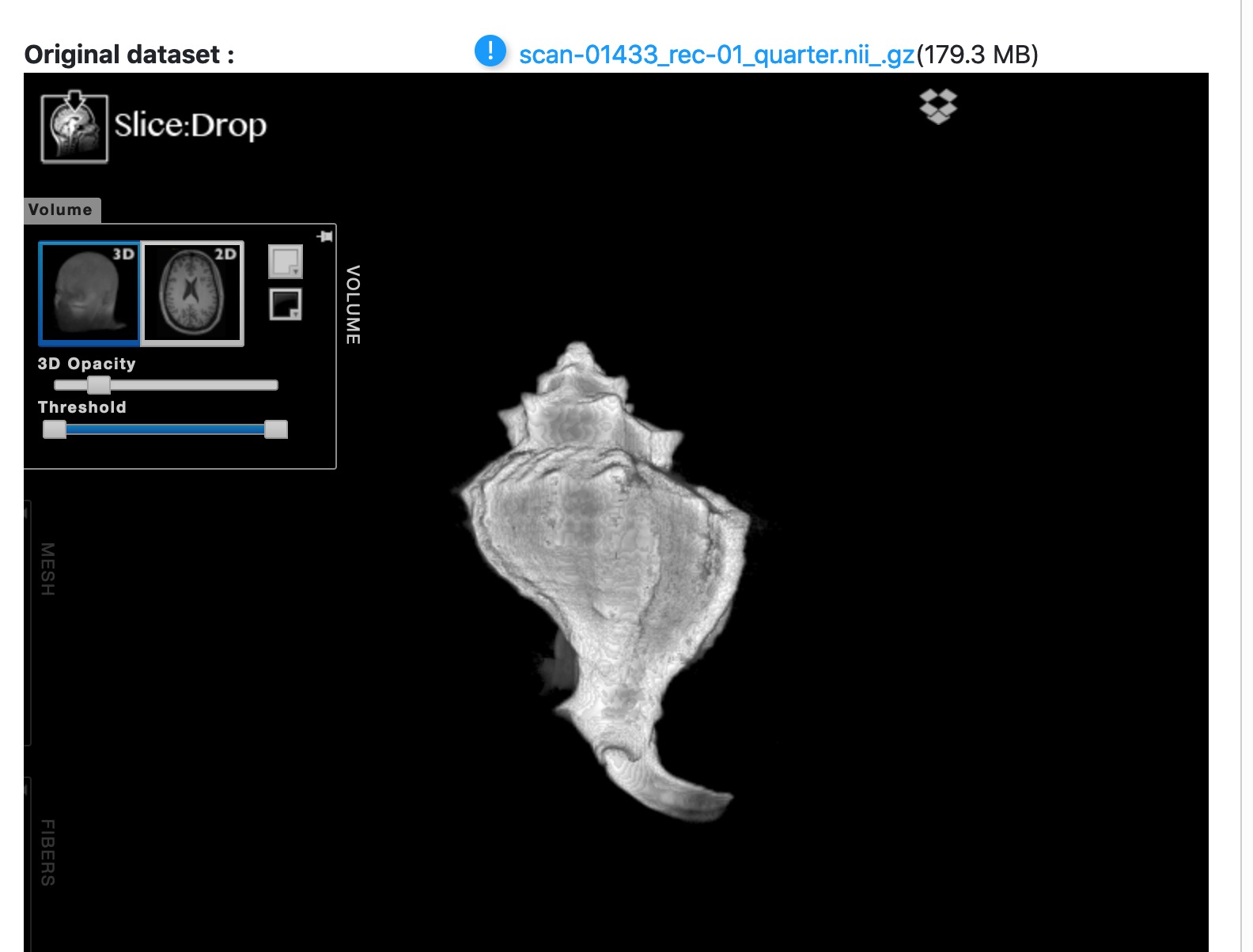 By moving the 3D opacity cursor, you can change the transparency parameters of the dataset. Moving the threshold cursor you can "compress" the grayscale values, so that only denser parts or all parts are visible.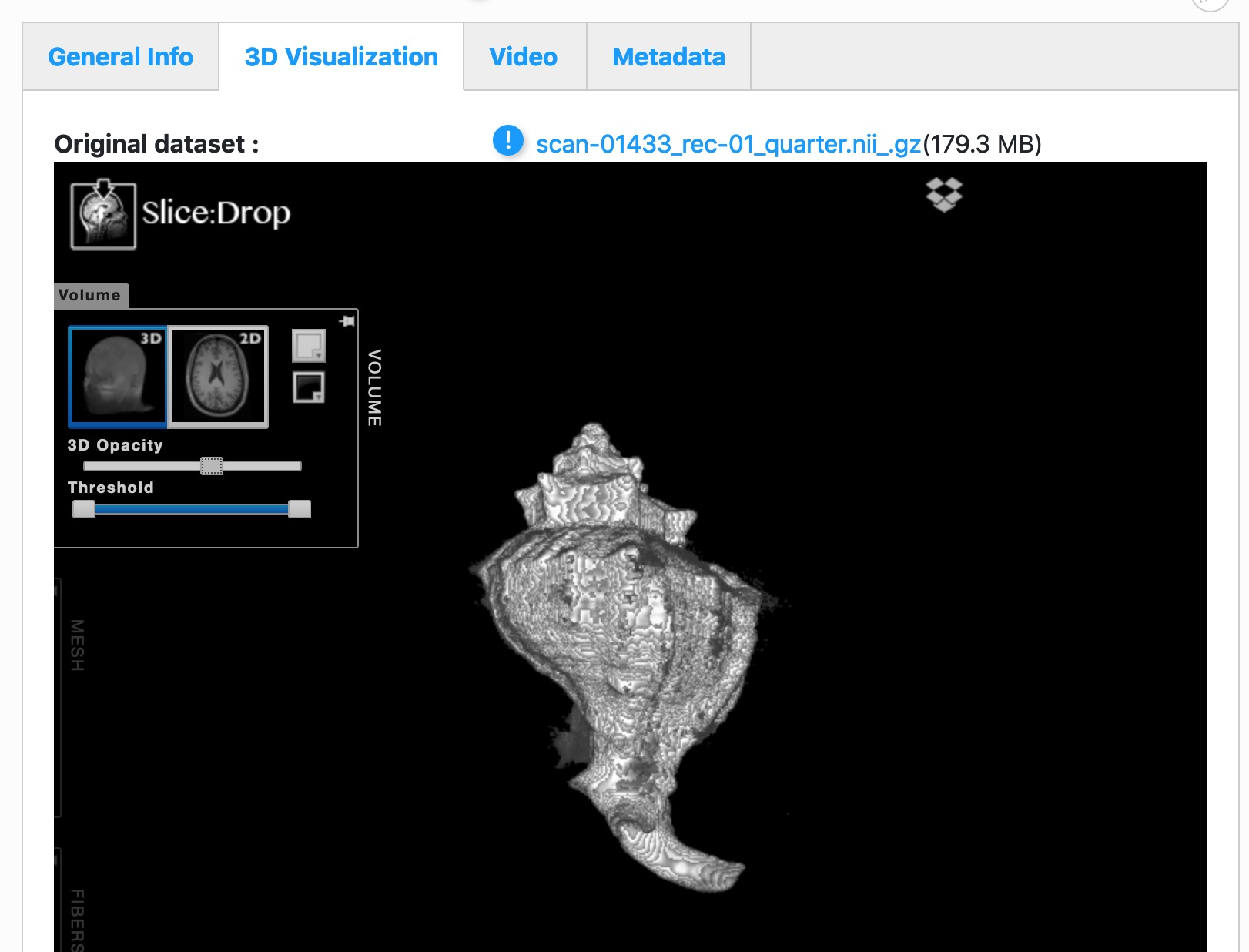 By clicking the small squares in the volume tab, you can paint the specimen and create contrasts with the different colors.